Greetings from Sparky and Dexter
NEWS FLASH!!! DEXTER HAS A NEW BOOK, HIS FIRST CHAPTER BOOK!! CHECK IT OUT IN THE SPARKY AND DEXTER'S BOOKS SECTION, AND GET YOUR VERY OWN COPY IN THE BUY THE BOOKS SECTION!!
UNFORTUNATELY, SPARKY PASSED AWAY SEPT. 9, 2011. SHE WAS 13 YEARS OLD. SHE IS MISSED BY EVERYONE, BUT SHE HAD A WONDERFUL LIFE.
WE NOW HAVE ANOTHER DOG, DEXTER, WHO WAS ADOPTED FROM ADOPT-A-DOG JUST LIKE SPARKY! AND JUST LIKE SPARKY, DEXTER HAS HIS OWN BOOK, TOO, "MR. DEXTER'S NEIGHBORHOOD"!
Welcome, young and old alike, to the "Sparky/Dexter's Adventures" Web site, dedicated to the delightful Sparky and Dexter stories, as well as the stars of the books, Sparky and Dexter!!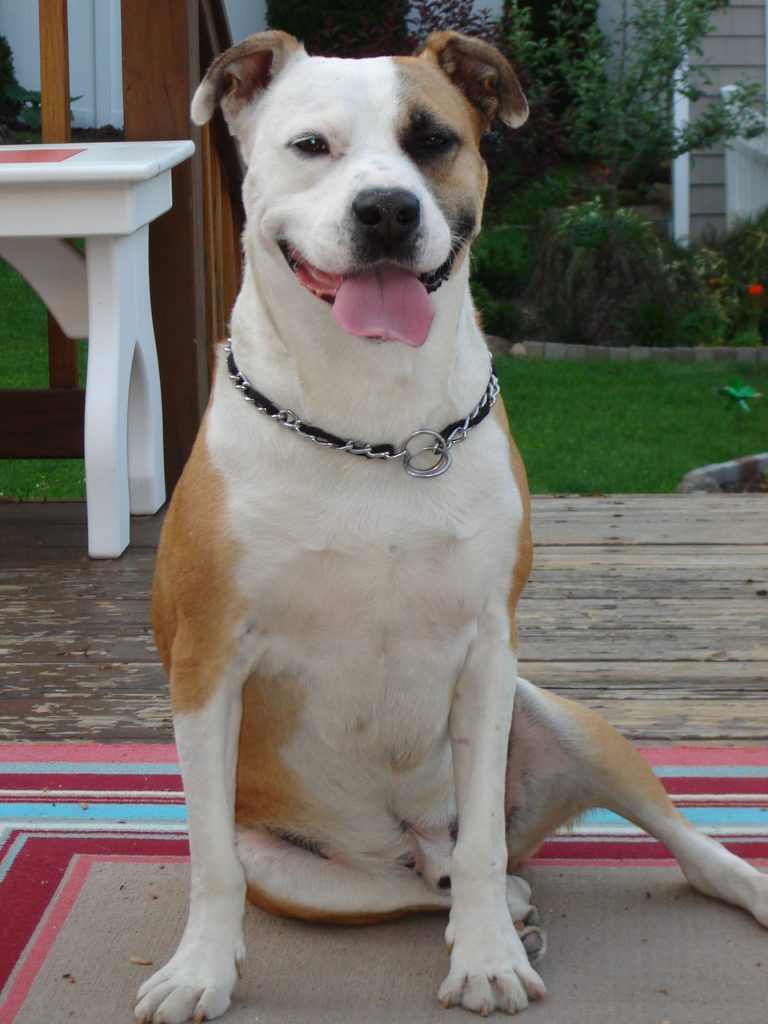 Many children, as well as adults, from coast to coast have found the Sparky/Dexter Adventures to be charming stories, but Sparky herself was a great story. Rescued in the nick of time from a terrible fate (see Sparky's Story section), Sparky went from Death Row to Canine Celebrity through her starring role in the Sparky stories, as well as countless book readings at schools throughout the United States (see Author Visits section). Dexter is also a rescue dog, going from homeless in a dog pound in West Virginia to a great life in Connecticut.
But Sparky, as well as Dexter, have not forgotten about their pals back at the animal rescue agencies. Sparky and Dexter help out Adopt-A-Dog (the group that rescued both of them) by donating $1 from the sale of each book to the organization, as well as to many other animal agencies throughout the country (see tally to the right). And in addition to all the donations, Sparky and now Dexter, too, have made many wonderful friends along the way.
C'mon, let's explore!!
Read about how Adopt-A-Dog and a caring kennel worker were Sparky's Guardian Angels in the "Sparky and Dexter's Story" link, and also learn about Dexter's journey from West Virginia to Stamford, CT.
Go to "Sparky and Dexter's Books" to get an inside look at the stories.
Play Sparky's and Dexter's match games, check out the Sparky and Dexter puzzles, and get the inside scoop on Sparky and Dexter in the Kid's Zone, where you also can send a personalized message to the author, Speedy the tortoise, and Dexter!
Find out about Sparky/Dexter's Adventures book readings in Author Visits.
See what's coming up in the Events page.
Check out all the candid pictures and great artwork in the Gallery.
And if you would like to purchase a Sparky or Dexter book, we make it easy for you in the Buy The Books section. Make sure to check out the Special Offers!
All illustrations on the Sparky/Dexter's Adventures Web site by Pilar Newton, except for "Sparky's Wonderful Life" and "Dexter and the Rescuettes," which were illustrated by Taryn Pelli, and "Mr. Dexter's Neighborhood," which was illustrated by Jacin Giordano.